Smoky Mountain Wedding & Elopement Packages - Gatlinburg, TN.
Including ceremony location, Minister and professional Photography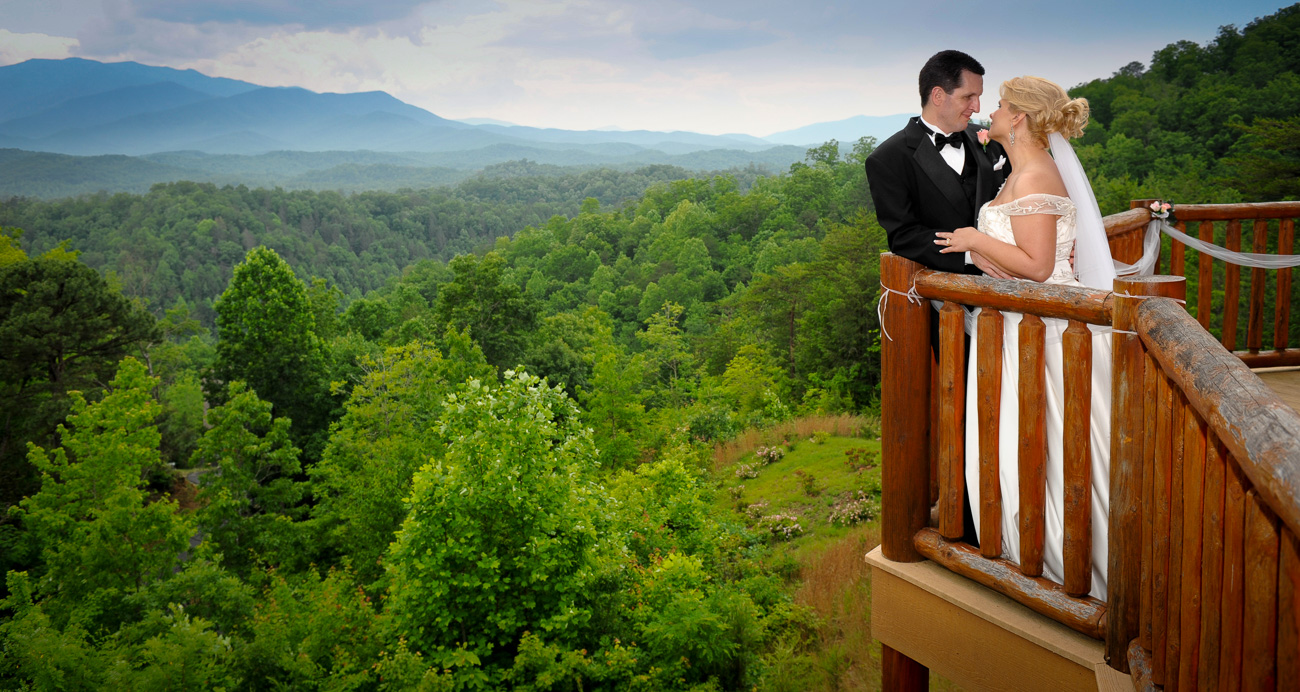 "I just wanted to take a minute and tell you how much I appreciate your overall services as well as the pictures. I wanted a completely stress free and enjoyable day and that is exactly what I got. You were very nice, very helpful and very patient. I am totally in love with all the pics. Thank you so very much!!!"
We have been providing simple wedding, elopement and vow renewal packages in the Smoky Mountain area since 2004. Our packages include your ceremony location, minister and photography. Please continue reading below for additional details.
Ceremony Locations: There are dozens of beautiful locations to hold your wedding ceremony in the Smoky Mountains. We have invested a lot of time searching for the best wedding locations in the Smokies, Gatlinburg and Pigeon Forge so you don't have to. Some of the most popular sites include riversides, waterfalls, mountain views and cabins. If you are not familiar with the area we will be happy to suggest the best location for you based on where you will be staying and what type of setting you are looking for. We provide wedding and elopement packages to the entire Smoky Mountain area including Gatlinburg, Pigeon Forge, Sevierville, Townsend and Cades Cove.
Ministers: We work with a few select local, ordained ministers who provide heartfelt wedding ceremonies and truly care about the couples they marry. Your officiant will complete and return your marriage license to the county clerk's office. You can request a Christian based, traditional ceremony or a non-religous, civil ceremony. Most special requests are handled by our office, but you're welcome to reach out to your scheduled minister if you'd like to. Additional information on Ministers
Photography: Our photographers are full time professionals. Most wedding and elopement packages include full resolution, edited image files by digital download. (photo CD's and flash drives are also available) Your images will be adjusted for color, brightness and contrast. We also include a copyright release so that you may get prints and enlargements made on your own and a guide on how to get the best prints from your files. (Black and white images and other special effects are also available upon request.) Additional information on photographers
Parking Tags: Beginning March 1, 2023 parking tags (passes) will be required for any vehicle parked in The Great Smoky Mountains National Park for more than 15 minutes. We will provide you with up to 6 daily parking passes with your wedding or elopement package. Click here for more information on the parking pass program.
Availability: Wedding packages have limited availability. Saturdays usually fill up early, and our ministers are busy on most Sundays. You may want to consider holding your wedding or elopement on a weekday for more options and availability.
Why choose a New Beginnings Package: At New Beginnings we concentrate on quality, not volume. As mentioned above, our packages have limited availability. That's because we only work with a select few Ministers and only use our staff wedding photographers. Other wedding and elopement companies work in volume and may use sub-contracted photographers and ministers which makes it difficult for them to control quality. Our Package prices are all inclusive, there are no hidden costs.Click here for even more reasons to choose New Beginnings Photography!
What do I do next: After you have decided which package and location you would like, fill out the contact form here. We will respond as soon as possible with availability and payment information.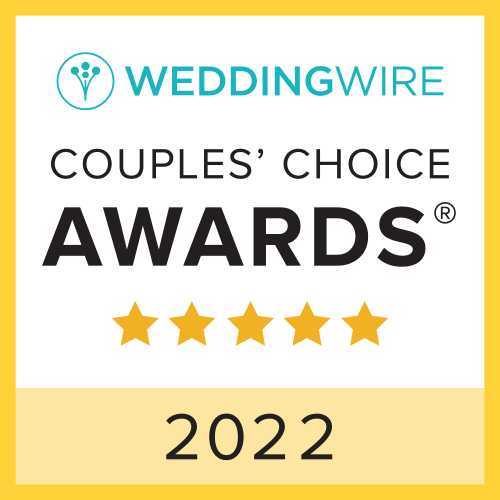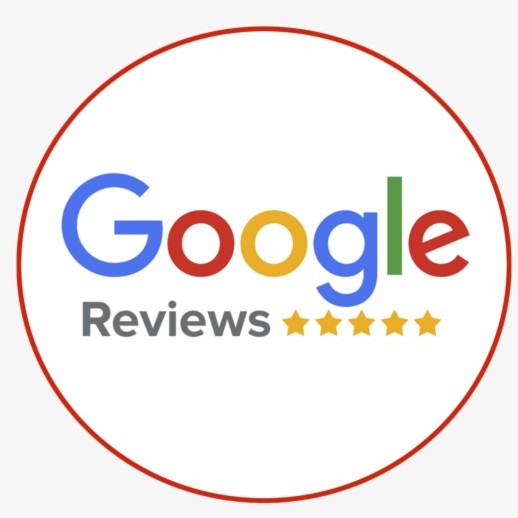 We are thankful to our customers for voting us Wedding Wire Couples Choice during the last six years and making us a Google 5 Star rated business!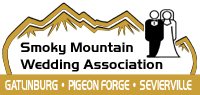 Member since 2011. The SMWA is a non-profit organization dedicated to promoting the wedding industry in Sevier County & Great Smoky Mountain area.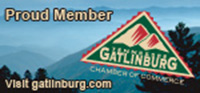 Member since 2011. The Gatlinburg Chamber of Commerce promotes, unifies, informs, serves and enhances the business community.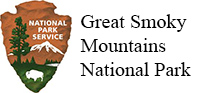 We are specifically licensed to provide wedding and photography services in the Great Smoky Mountains National Park.
© New Beginnings Photography 2022